Dear Ian,
Home and starting to surface and slowly adjust to "reality". With your excellent detailed help we certainly packed in a wonderful intense variety of experiences. Your Japanese translations were very helpful and all transport arrangements clicked like clockwork. Cherry blossoms way beyond expectations.No doubt you pulled strings! Both guides were lovely and generous and flexible and informative. ALL our accoms were excellent. Ryokans and Temple totally memorable.Food was fabulous!!! Guest house Hiroo was spot on and Yoshiko was a sweet helpful blessing. Thank you so much for that. So many highlights!!!! and serendipities, delights, oddities and discoveries. People were SO helpful. After the excitements and human tsunami of Tokyo it is weird to be coming down from it all in the spacious tranquility of our lovely garden. THANK YOU!!!
— William & Constance, Australia
Dear Ian,
Thank you again from Mexico City. Our group of doctors had a wonderful time with the Spanish-speaking guides you provided and thank you also for your superb conference services!!! Our time in Tokyo so relaxing and interesting!
— Ernesto K., Mexico City
Dear Ian,
We had a great day today. The guide was fabulous!!! I will write more when I get back to the States. Thank you for your attention to the details and all the great advice!
— Kathy B., San Diego
Hi Ian,
I had a great time in Kyoto. thanks for organizing a memorable tour. Can you tell me what this area of Kyoto is called? see four photos below. It's close to Gion.
— Thanks, Andre B., France/USA
Dear Ian,
We would like to take this opportunity and thank you for three very interesting and enjoying days in Kyoto and Nara. Your knowledge and very good service made those three days an experience we will not forget for long time. We also want to send our thanks to Ms. ARAI the guide you arranged for Kamakura. She as well made that day an unforgettable experience for us. She was also very knowledgeable and her service was excellent. Thank you again for your excellent service and you can be sure we will recommend your service to all our friends that plan to visit Japan.
— Jill R.
Dear Ian,
We are back in Buenos Aires. Thanx to you our business and pleasure trip to Tokyo and Kyoto was a great success and we really had a lot of fun in a very short time!
— Sebastian T., Argentina
Hi Ian,
I wanted to let you know that my private tour yesterday in Kyoto was outstanding in every way!! She was a terrific guide, we hit some incredible shrines, temples and palaces and were even fortunate enough to participate in a new year festival performance at a local shrine. I won't hesitate to recommend your services to friends and colleagues.
— Todd L.
Ian-
Thanks again for arranging the tours of Tokyo and Kyoto for my wife and me. Ms. Ando gave us a great tour of Tokyo while Fumi's tour of Kyoto was simply superb! We'll definitely be back in touch as we want to bring the rest of the family next time. Please extend our gratitude and compliments to both Ms. Ando and Fumie.
— Thanks, Ms. Natasha V.
Ian-
Thanks again for a wonderful experience for the whole group. It was great, and you made it look quite effortless, which is the sign of mastery. Of course, you and I both know it is not effortless at all.
— Mr. Steve R.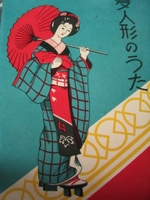 Dear Ian,
Just a quick note to thank you for the excellent service you provided on our recent trip to Kyoto. Many, many thanks for your thoughtful guidance. Thanks as well for the services of your delightful guide. I'm sure I don't have to tell you what a marvelous guide she is, but it never hurts to mention her intelligence, skill at interpretation, anticipation of visitors' needs, and her remarkable reserves of good humor and energy. We would be happy to recommend your services to any and all. Please feel free to use us as reference if you need us. Thanks again.
— Skyler M.
Dear Ian, Just wanted to write and thank you for the great tour in Tokyo. We absolutely loved our guide and had a wonderful afternoon with her. Again, many thanks and please send our very best to Atsuko. Warm regards.
— Candice H.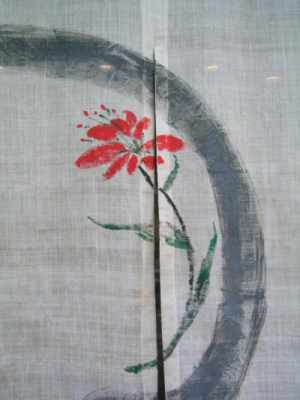 Ian,
Just to let you know, Ms. Matsumoto did a very nice job for us yesterday. We enjoyed our day with her - accomplished just what we wanted to do - all very efficiently and pleasantly. She is quite professional of course but also very nicely engaging. Thanks for your help.
— Arthur J.
Dear Ian:
A big thank you for your services while we were in Tokyo. We felt very special to have such a professional and courteous driver. Our guide was delightful and knowledgeable. We could not have seen and experienced as much as we did and as efficiently as we did without her expertise. We were fortunate to have such a professional and friendly guide.
— Samantha W.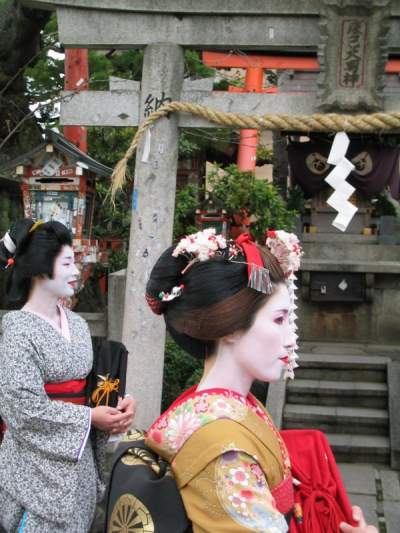 Ian:
You are the best; thanks for making our trip stress free, unique and wonderful. Michael and I thoroughly enjoyed your company. If you ever pass through LA, I hope you will call.
— Bill R.
Hi Ian,
I had a great time on the tour your organized. The guide was perfect. I really enjoyed my stay in Japan and will come back one of these days. Thanks.
— James L.
Ian,
I wanted to thank you once again for the great tours you lead us on last week. I want you to know that your leg work to find Hiroto and his family for me was much appreciated. Our visit was nostalgic and emotional -- very moving for me, and I think Hiroto as well. It was a very special visit. Thank you for the memories my children have of Kyoto. If you're ever in Milwaukee, call us. Thank you.
— Sybille Y.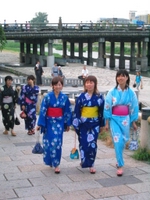 Ian-
Thank you for the fun time in Kyoto. I am sure that you have never had a group quite like ours. At least we got to about 3 temples/shrines and most importantly Joni and Carolyn got to shop. Your guidance was superb and you found exactly the things we were looking for. I am going to try to post a note about your services on FlyerTalk.com.
— Spencer N.
Our highly popular (with all our clients) self guided tours are all customized to your individual or group needs and designed for good time flow, flexibility, and ease of travel in amazing ways! YJPT Self Guided tours are a great way to see and experience Tokyo or Kyoto on your own, or remote places in Japan. With these smart, compact PDFs (downloaded to your smartphone), complete with maps, historical and cultural summaries, you can see and do a lot on a flexible tour schedule, and save between 58% and 76% compared with our guided Japan day and city tours.
For really great value consider our 5-7 day, 7-10 day, 10-14 day tour packages anywhere in Japan for your 2017 or 2018 holiday, vacation or business trip. These smart packages combine guided tour days and self guided day tours in three styles: Basic, Premium, and First Class. All our Premium and First Class packages are totally flexible and include free restaurant reservations. These Japan holiday packages are personalized and well planned by a Japan travel expert. Every package includes friendly licensed bilingual guides (a great way to learn about trains and subways) and detailed digital (PDF format) guidance for buying train tickets, exact train schedules, bilingual taxi instructions, walking maps and free tips and extras.
Tokyo Private Tours: Most popular YJPT Tokyo highlight tours and other custom one day tours in Tokyo. Day Trips & Tours from Tokyo: Custom day tours to Mount Fuji | Lake Kawaguchi | Hakone, Kamakura and Nikko. Let us know how we can get your trip started today!
Kyoto Private Tours: Top YJPT Kyoto highlight tours and other unique one day adventures in Kyoto. Day Trips & Tours from Kyoto: Custom day trips from Kyoto include the older Imperial capital of Nara, Shiga and the Miho Museum, Himeji | Kurashiki, the Tango Penninsula, and Hiroshima. Let us know how you would like to do Kyoto today!
Osaka Private Tours: Our Osaka private tours are a great way to learn about Osaka's unique culture, famous for food and bright color fun day and night. Day Trips & Tours from Osaka: There are so many places an hour from Osaka including Nara, Kyoto, Kobe, Himeji | Kurashiki. All of these custom day trips or tours can be part of your Osaka vacation or trip. Let us know how we can help today!
Beyond Tokyo and Kyoto & off-the-beaten track destinations: We offer guided private tours in all of Japan's popular tourist centers, and digital self-guided tours anywhere in Japan. Off-the-beaten-track tours of Japan are one of our specialties. All our tours can be tailored to your specific interests. Please inquire.
Tours are subject to guide availability (especially in April, August and November). Booking earlier than later is always recommended (our cancellation policy is very clear). Payment by wire transfer and | or cash depending on each client's situation. Email us today to learn more!
Tours are subject to guide availability (especially in April, August and November). Booking earlier than later is always recommended (our cancellation policy is very clear). Payment by wire transfer and | or cash depending on each client's situation. Email us today to learn more!
Japan tour planning & useful travel information for 2017 and 2018
To have the very best Japan trip or vacation possible, it helps to plan ahead and familiarize yourself with the logistics and travel possibilities of moving around in Japan. For excellent trip planning information in English, we highly recommend Japan Guide and Japan Visitor which both offer a really good overview and practical travel advice for anywhere in Japan. For photographers and architecture fans, this article is very informative, useful and well written.
A private tour of Japan can be a great cultural experience and, if your Japan trip is longer, a smart way to learn about local travel logistics (such as how to use the trains and ticket machines, subways and buses in Japan). For a better idea of how to use the transportation system in Tokyo and how public transportation in Japan is used in our Self Guided Tours and A to B bilingual transfers please see the useful information and articles and samples in our Japan travel planning section.