From start to finish, we save you precious time.
UNDER CONSTRUCTION
Planning international trips is a time-intensive process and getting it right depends, in the end, on what you know and who. Your Japan Private Tours (YJPT) founder and owner, Ian Ropke, has been providing high-level travel services to individuals, families, groups and corporations since 1992.
"I work very closely with my clients and generally all communication, even on the ground, is handled personally by me (email, FB messengers, Skype, Google Voice, wechat…). I design what you tell me to arrange or I advise the client towards the best options available." — Ian Ropke
Contact Japan travel expert Ian Ropke today!
Get superior guidance
"My guidance is nearly always superior to what a licensed Japanese guide can do for you, and Japanese tour guides do not provide the range of travel services that I do."
Successful Japan travel with us is a process that involves both Ian and the client (you!). The guide executes the itineraries the client has approved. We also save all our clients time and put them into the very best places Japan has to offer with our self-guided or digitally-guide tour products (smartphone designed PDFs: bilingual perfection with historical sidebars for train or taxi or car/driver)… save you time. I am an expert in itinerary design and we have a superb local footprint in terms of travel services and experiences (curated by Ian). Save time and have a better time in Japan on your next trip by using just a little of what we offer… Imagine the way you want to travel and experience Japan and then tell us how we can make that a reality.
Private travel in Japan can be expensive if you have a guide at your side every day (all expenses during private tours including the guide's costs during the tour are paid by the client and are NOT included in the costs and payment section of this site.
"I save you time, lots of time, and I can do things in Japanese, written and spoken, that can put you in places you can't imagine or places you read or heard about but have no clue where to begin… I know a lot and my clients profit from my knowledge…"
Essentially, I can make your time in Japan better from start to finish. I provide detailed planning itinerary designs (that the client approves) including innovative options; off-the-beaten-track walking, hiking and picnic tours are a favorite as is vintage style. My goal is to ensure that your time in Japan is as easy, personalized and smart as you need it to be… I use FB messenger, gmail, google+, wechat, skype. I speak Japanese, English, German, Swedish, and Spanish in progress. I also work with Chinese Arabic and Farsi nationals in their language (thanx to Google Translate) initially when working out preliminary details (days guides are to be booked, restaurant reservations, car/driver arrangements, geisha/maiko, tickets…).
Travel services in and around Tokyo, Kyoto and everywhere else in Japan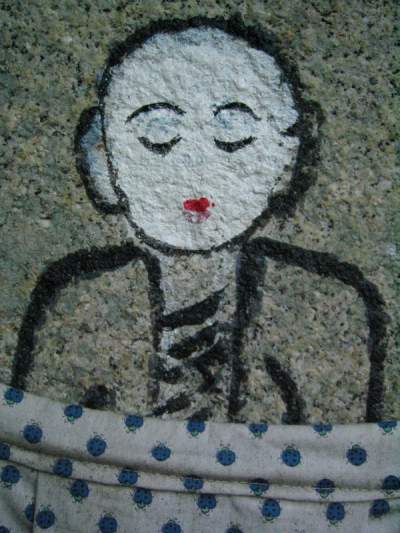 I offer deep personalized private travel services everywhere in Japan: the big islands and the small, the cities and the villages… I design personalized private guided tours carried out by great bilingual guides in English Mandarin Spanish. I have remotely or digitally guided clients with faxes, bilingual emails and now an expanding menu of super smart self-guided tours (or Digitally Guided Tours, as the guidance comes from what I put in the PDF formatted product you buy) to the Nagano Snow Monkeys, across the wilds of Hokkaido, into the shark-infested waters off the Izu Peninsula, and along the Kumano Kodo pilgrimage route more than once. One of my wealthiest clients, a rich person from Dubai, traveled between Tokyo and Kyoto via Takayama and ending in Koyasan, 14 days, and was only with a guide for the evening with a geisha in Kyoto. During the other days he and his travel partner toured every day with a taxis and hired car/driver and on foot using public transportation (slumming it?) and I guided them via bilingual PDFs in the form of Self-guided or Digitally-guided tours (DGTs) every day including customized historical city safaris and high end restaurant advice and arrangements.
Most of my clients use a guide at least once in Tokyo and Kyoto for either a for a half day/night. I recommend this but a DGT can also be perfectly fine if a guide is not available. Interaction with a guide is very interesting for the things you can learn: the nuances of modern/contemporary Japanese life and practical things about ticket machines and the transportation system. All of my clients use my DGTs