Advice and assistance for every need: Our all-Japan travel and business services and solutions include everything from arranging facilities for small conferences, booking rooms, arranging buses / taxis / car & driver to restaurant banquet reservations and arranging maiko geiko (geisha) entertainment. Past clients: 1) Microsoft Game Development Division: We provided Kyoto logistics and communication support for a series of meetings with a local game software developer. 2) BAE Systems (formerly British Aerospace): Over a 6-year period we totally coordinated four one-week cultural seminars in Kyoto for 30 participants. 3) Hewlett Packard: We handled the excursions for a 12-person team of printer division executives from the Singapore office. 4) Prudential Financial: Ian Ropke, YJPT founder, was the cultural lecturer for Prudential's annual board meeting in Tokyo and Kyoto(2001). 5) I have also designed countless days and nights and handled private travel arrangements for Volvo, Fannie Mae, a billionaire sugar magnet from Mexico, steel company executives from Argentina, a Sheik from Dubai, and many others.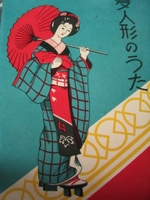 Other services: 1) Airport transport: Get to or from your hotel quickly and comfortably in a modern sedan or van: perfect for business travelers, families and people who just don't want to think about A to B on arrival in Japan (Yen 6,000/vehicle reservation) at any airport. Private transport: Many of our clients prefer to have a private sedan/van and driver for touring Tokyo and Kyoto as well as outlying areas. We work with transportation companies all over Japan (rates are usually about Yen 8,000/hour for a sedan and driver seating 5pax; clients pay the transport company; service charge Yen 6,000/reservation. Restaurant recommendations & reservations: For dining anywhere in Japan, rely on our expertise. We give you excellent choices and then, when you have chosen, make the reservations for you (Yen 6,000/reservation). We can also arrange private tasting sake tours and cooking classes (in Kyoto). We provide bilingual instructions in Japanese / English for getting to the restaurants chosen via PDF document, perfect for smartphones. Private parties with maiko and geisha: We also arrange special evenings in Kyoto's legendary Gion district, home of maiko and geiko (geisha is acutally the wrong term). These evenings include a historical / cultural stroll through the back lanes of Gion, banquet haute kaiseki cuisine dinner and a private maiko geisha performances (90 min). Price per person: for a couple, Yen 62,000/person; for a family of four, Yen 36,000/person; for six, Yen 27,500/person; for ten, Yen 21,000/person. Possible to arrange at fairly short notice.
Let us know how we can make your next business trip to Japan relaxing, efficient and hopefully profitable!
If you don't want to be with a local Tokyo tour guide every day or just want to save money but still be in control don't forget our very popular self-guided or digital tours. Self-guided tours, ideal for independent travelers of any kind, are all customized to your individual or group needs and designed for good time flow, flexibility, and ease of travel. Digital tours are a great way to see and experience Tokyo or Mount Fuji or Kamakura on your own. They are also great for traveling to remote areas of Japan. With these smart, compact PDFs (downloaded to your smartphone), complete with maps, historical and cultural summaries, you can see and do a lot on a flexible tour schedule, and save between 58% and 76% compared with our private guided day and city tour rates.
Tours are subject to guide availability (especially in April, August and November). Booking earlier than later is always recommended (our cancellation policy is very clear). Payment by wire transfer and | or cash depending on each client's situation. Email us today to learn more!