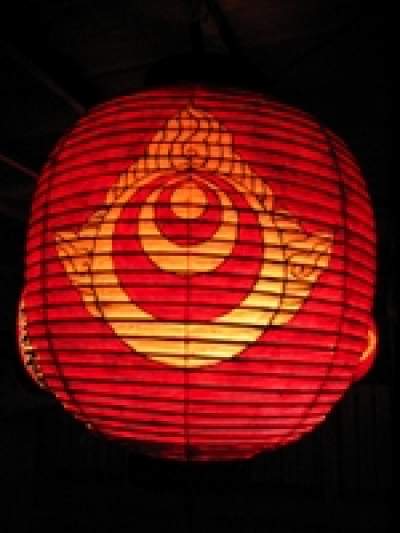 Our popular 1-day and multi-day custom Tokyo tours and day tours from Tokyo let you experience the best of Tokyo including popular attractions like the Tsukiji Fish & Wholesale Food Market, the modern buzz of Harajuku, Omotesando and Aoyama, and the best of the Ginza. Experience the amazing worlds old worlds of Edo or Tokyo's ever changing contemporary scenes or both. You choose what you want and we create the design you need. Tokyo is an incredible city if you know what to do and what not to do. We know what you need to know to have a really great time in Tokyo from start to finish.
If it is your first time in Japan on vacation or holiday then chances are you will spend at least a day or two in Tokyo: it's a great city and the options are nearly endless. Our custom Tokyo city tours include both the Old and the New. The Old? The circa 1920s neighborhoods of Yanaka and Ueno (districts that offer temples, shrines, traditional shopping and great people watching) and special experiences such at tea ceremony garden estates and majestic Shinto and Buddhist building and spaces. The New? The crowded, lively worlds of Harajuku to Aoyama, the Ginza, Odaiba and trendy Daikanyama.
Our guided private Tokyo tours, Tokyo area day trips, and tour itineraries are flexible and focused on three travel advantages: 1) Personalized itineraries designed by a Japan travel specialist (since 1990). 2) High value tours at competitive prices for independent private or small group travel. 3) Helpful logistical and cultural guidance by a local Tokyo private guide (in English, Spanish or Chinese).
We offer Tokyo private tours that begin very early in the morning (2-hour Dawn Picnics; usually self-guided; please inquire) and really creative 4-hour guided night tours that introduce tourists and visitors to the interesting (family safe) after dark worlds of Tokyo (Roppongi, Shinjuku, street food, shrines, modern art and stunning night views).
Are you and your family or small group short on time? Great planning requires great effort. We do all that but the options are all yours. Our guided and self-guided Tokyo private tours can be designed to suit your pace: really relaxing and slow or fairly fast and busy . . . The options are all yours! And all of our private Tokyo tours can be tailored to your very specific and personal interests such as walking or focused shopping, art or theater culture, cuisine, gardens & nature, manga & anime, handicrafts & antiques . . .
Our Tokyo private guides are knowledgeable, friendly, flexible and trained to follow the final itinerary approved by you and your family or group. Our local bilingual Tokyo guides add value to your trip through their personal insights and interesting cultural knowledge. They are also great introductory teachers and can teach you important logistical information (how to use the ticket machines and the almost-perfect Tokyo public transportation system) and answer any burning questions you may have.
Our most popular Tokyo Private Tours
#1 Old New Tokyo Day Tour highlights: Tsukiji fish and wholesale market, a choice of two 17th-century Japanese garden estates, a ride up the Sumida River, the bustling spiritual tourism of Asakusa's temple town (lunch here), followed by a stroll from Nezu Shrine to the Yanaka Ginza traditional shopping street and ending in the fashionable Harajuku Aoyama zone. #2 Hakone Old & New Tour highlights: Hakone, the traditional hot spring resort next to Mount Fuji, and less than an hour from downtown Tokyo, is great for a day tour or for an overnight in an exclusive ryokan inn (with private in-room bathing). Itineraries include side trips to world-class contemporary museum complexes and off the beaten track locations. #3 Kamakura Amazing Gems Tour highlights: This relaxing day-trip to seaside Kamakura is very popular. It includes 13th-century Zen architecture and culture, an incredible cave shrine devoted to the Goddess of the Arts, a temple bamboo garden forest, Asia's second-biggest bronze Buddha (12th century) and lunch in a garden estate with views of Mount Fuji on a clear day. #4 Tokyo Garden & Personal Shopping Tour highlights: Tokyo has an incredible range of 17th century gardens and former samurai estates. These have been selected for this tour to dovetail with high value contemporary shopping and | or edgy hipster neighborhoods. #5 Tokyo Foodie Urban Safaris: A foodie paradise, Tokyo has bustling 1920s food markets, great street food and secret spot high-value luxury eating spots. Let us know what you are into. #6 Izu Peninsula Countryside Wander highlights: The Izu Peninsula, a relaxing 30-min shinkansen bullet train ride from Tokyo Station, offers scenic rugged coastlines, tranquil countryside hikes, and unforgettable off the beaten track gems and locations.
Please enquire for other day trips (Lake Kawaguchi and Mount Fuji's 5th Station, Nikko and the Kegon Waterfall, the small islands east of Tokyo) and other themes of interest (handicrafts, tea ceremony, old street markets and affordable and not so affordable luxury settings). We love to help our clients experience the Japan they have been dreaming of . . .
If you don't want to be with a local Tokyo tour guide every day or just want to save money but still be in control don't forget our very popular self-guided or digital tours.. Self-guided tours, ideal for independent travelers of any kind, are all customized to your individual or group needs and designed for good time flow, flexibility, and ease of travel. Digital tours are a great way to see and experience Tokyo or Mount Fuji or Kamakura on your own. They are also great for traveling to remote areas of Japan. With these smart, compact PDFs (downloaded to your smartphone), complete with maps, historical and cultural summaries, you can see and do a lot on a flexible tour schedule, and save between 58% and 76% compared with our private guided day and city tour rates.
If your trip is longer and multi-city then our 5-7 day, 7-10 day, 10-14 day tour packages anywhere in Japan offer great value for your 2017 or 2018 holiday in Japan. These smart packages combine guided tour days and self-guided day tours. All our Premium and First Class Japan tour packages are totally flexible and include free restaurant reservations and 24-7 support. Our Japan holiday tour packages are all personalized and professionally planned by our Japan travel specialist. Every package includes days with our friendly licensed bilingual local tour guides and detailed digital guidance (PDF format) for buying train tickets, exact train schedules, bilingual taxi instructions, walking maps and cultural summaries. Please inquire to book or if you have any questions or special needs or requests (wheelchair travelers are no problem at all!).
Tokyo Private Tours: Check out our Tokyo highlight tours and other custom one day tours in Tokyo. Great itineraries for great tour days in and around metropolitan Tokyo. Day Trips & Tours from Tokyo: Custom day tours and day trips to Mount Fuji | Lake Kawaguchi | Hakone, Kamakura and Nikko. Let us know how we can get your trip started today!
Kyoto Private Tours: Our Kyoto highlight tours and other unique one day adventures in and around Kyoto are ideal for seeing the best without any stress at all! Day Trips & Tours from Kyoto: Custom day trips from Kyoto include the older Imperial capital of Nara, Shiga and the Miho Museum, Himeji | Kurashiki, the Tango Peninsula, and Hiroshima. Let us know how you would like to do Kyoto today!
Osaka Private Tours: Our Osaka private tours are a great way to learn about Osaka's unique culture, famous for food and bright color fun day and night. Day Trips & Tours from Osaka: There are so many places an hour from Osaka including Nara, Kyoto, Kobe, Himeji | Kurashiki. All of these custom day trips or tours can be part of your Osaka vacation or trip. Let us know how we can help today!
Beyond Tokyo and Kyoto & off-the-beaten track destinations: We offer guided private tours in all of Japan's popular tourist centers, and digital self-guided tours anywhere in Japan. Off-the-beaten-track tours of Japan are one of our specialties. All our tours can be tailored to your specific interests. Please inquire.
Tours are subject to guide availability (especially in April, August and November). Booking earlier than later is always recommended (our cancellation policy is very clear). Payment by wire transfer and | or cash depending on each client's situation. Email us today to learn more!