Personalized private guided city tours with professional English-speaking guides in Tokyo, Hakone, Kamakura, Nikko, Kyoto, Nara, Hiroshima
Your Japan Private Tours has been providing high-value English personalized / customized private tours (tour prices) and concierge/corporate travel services all over Japan since 1995.
With more than 25 years of travel industry experience in Japan, Ian Ropke profile, the Canadian founder of Your Japan Private Tours has consistently provided clients interested in traveling or doing business in Japan with quality solutions.
The considerable communication problems and cultural barriers foreigners face in Japan usually result in a steep learning curve: i.e. a lot of precious time wasted and considerable frustration. Our customized private escorted city walking tours and travel services for the greater areas of Kyoto (including Nara and Osaka) and Tokyo (Hakone, Kamakura, Nikko) area ensure that you get the value, convenience and attention you need to have a wonderful time in Japan.
Tokyo (Hakone, Kamakura, Nikko) private city and walking tours with professional bilingual tour guides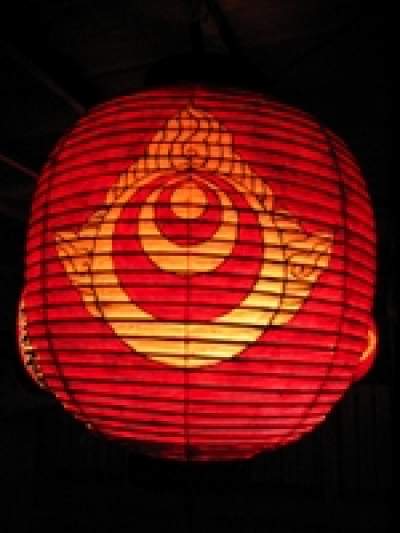 In addition to guided tours of Tokyo's best attractions, including the very traditional and the supremely modern, we also offer our clients the chance to experience the world's biggest fish market at dawn, as well as fascinating side trips just beyond the metropolis. We offer an interesting selection of private tours in Tokyo, Kamakura, Nikko, and Hakone: popular tour itineraries. Looking for a truly traditional setting to experience Japanese tea ceremony? We know just the place! Discover your options in Tokyo and the surrounding area: everything from modern architecture and amazing shopping destinations to ancient towns and remote hot spa getaways.
Kyoto private day city tours with professional bilingual tour guides
Our private tours of Kyoto offer the visitor some of the most exotic scenes in the world. This is especially true if you like to get off the beaten track. We do! Let our trained private tour guides show you the wonders of the Old Capital. Our popular Kyoto private tours (full day and half day) feature well-known sights and, wherever possible, a rich texture of backstreet, off-the-beaten track scenes (many of which you will not find in guide books). Similar tours of Nara are also available. Click on the following link for Kyoto tour itinerary examples. Let us know how we can make your time in the Old Capital of Japan perfect from start to finish!
For all kinds of good Kyoto planning, staying, eating and shopping options, visit the Kyoto Visitor's Guide homepage. The founder and owner of this site, Ian Ropke, was the Editor-in-Chief of the Kyoto Visitors Guide (1994-2009) and the Osaka Visitors Guide (1993-1996) . . .
Nara private day walking tours in English with professional tour guides
Our private tours of Nara are focused on two main areas which can be combined into a single day: Horyu-ji Temple, where you can see the wonders of the world's oldest wooden buildings (built almost 1,500 years ago!) and Nara Park. In Nara Park you will see Todai-ji Temple and its immense bronze Buddha, Kasuga Grand Shrine (best near sun set), Kofukuji Temple, and stroll past a number of fine scenes from the Nara period (694-794). If you come to Kyoto, then you should also plan on seeing the timeless attractions of Nara. Nara generally requires a full day. It is about 40 min. by train from JR Kyoto Station. Driving to Nara in a hired car is not recommended as it can take much longer than the train to arrive.
Hiroshima, Miyajima private city day tours in English with professional tour guides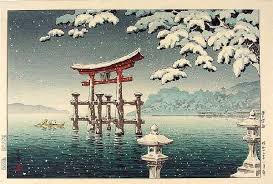 Our private tours of Hiroshima focus on the tragic end of WWII (The Hiroshima Peace Memorial Museum is superb!) and/or the serene world surrounding Itsukushima Shrine, a World Heritage site, on the nearby island of Miyajima. Both can be combined into a single day. Hiroshima is roughly 2 hours from Kyoto on the bullet train, so it is possible to see the city and surroundings and return to Kyoto on the same day (a long one if you visit both the Peace Park and Miyajima). Experience the fascinations and unique history of Hiroshima and Miyajima!
Email us now and let's get your trip to Japan started in style!
For interesting reading visit our Japan travel blog!
A selection of Kyoto-related blog entries by Ian Ropke, written for the Deep Kyoto blog site, can be found here.
Or follow us on Google+
Visit Your Japan Private Tours & Specialty Services's profile on Pinterest.