Customized private tours & self-guided tours with English-speaking guides in Tokyo, Hakone, Kamakura, Kyoto, Nara, Hiroshima and beyond!
Your Japan Private Tours has been creating customized private tours and self-guided tours, and providing smart travel services throughout Japan (car/bus/driver; airport pickup/transfer; restaurant reservations and more) since 1992.
Ian Ropke, YJPT's Canadian founder and owner, is a Japan travel expert and is responsible for designing all itineraries for client pre-approval.
Japan's considerable international communication issues and cultural barriers make travel planning a challenge if you do not speak Japanese. Our customized private tours, self-guided tours and travel services save you time and frustrations of all kinds at competitive prices.
Tokyo (Hakone, Kamakura, Nikko) private tours and self-guided tours with English-speaking tour guides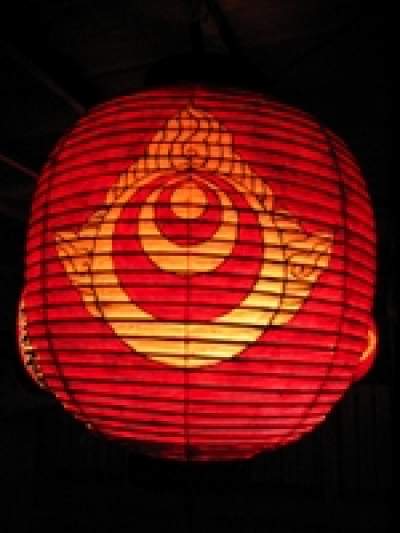 Our personalized itineraries include Tokyo's finest attractions, including the very traditional and the supremely modern. Beyond the world's biggest fish market and the forest of Tokyo's high buildings where Godzilla lurks, lie the fascinations of the Japanese countryside: Kamakura for the origins of Zen culture; Hakone for viewing Mount Fuji, museums and onsen hot spring bathing; and the rugged Izu Peninsula for old villages and luxurious hot spring resorts. Or you could spend the night on a sacred mountain, less than 2 hours from Tokyo, immersed in Shinto rituals. Looking for a truly traditional setting to experience Japanese tea ceremony? We know just the place! Email us and discover your options in Tokyo and the surrounding area.
Kyoto private tours and self-guided tours with English-speaking guides
Our private and self-guided tours of Kyoto offer the visitor some of the most exotic scenes in the world. This is especially true if you like to get off the beaten track. We do! Kyoto receives nearly 52 million visitors each year (97% Japanese) and the city can be extremely crowded in high season. We take this into account and try to design our itineraries to avoid congestion where ever possible. In general, our most popular Kyoto private tours and self-guided tour (full and half day) feature well-known sights and, wherever possible, a rich texture of backstreet, off-the-beaten track scenes (many of which you will not find in guide books). Similar tours of Nara are also available. Popular Kyoto tour itinerary examples. Let us know how we can make your time in the Old Capital of Japan perfect from start to finish!
For Kyoto planning, staying, eating and shopping options, visit the Kyoto Visitor's Guide. The founder and owner of this site, Ian Ropke, was the Editor-in-Chief of the Kyoto Visitors Guide (1994-2009) and the Osaka Visitors Guide (1993-1996) . . .
Nara private tours in English and self-guided tours
Our private tours and self-guided tours to Nara are focused on two main areas which can be combined into a single day: Horyu-ji Temple, where you can see the wonders of the world's oldest wooden buildings (built almost 1,500 years ago!) and Nara Park. In Nara Park you will see Todai-ji Temple and its immense bronze Buddha, Kasuga Grand Shrine (best near sun set), Kofukuji Temple, and stroll past a number of fine scenes from the Nara period (694-794). If you go to Kyoto, then you should plan on seeing the timeless attractions of Nara as a day trip. Nara is about 30-40 min. by train from JR Kyoto Station. Driving to Nara in a hired car is not recommended as it can take much longer than the train to arrive.
Hiroshima, Miyajima private tours and self-guided tours in English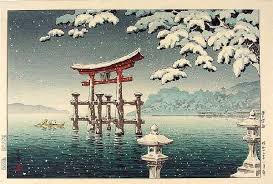 Our private tours and self-guided tours of Hiroshima focus on the tragic end of WWII (The Hiroshima Peace Memorial Museum is superb!) and/or the serene world surrounding Itsukushima Shrine, a World Heritage site, on the nearby island of Miyajima. Both can be combined into a single day. Hiroshima is roughly 2 hours from Kyoto on the bullet train, so it is possible to see the city and surroundings and return to Kyoto on the same day (a long one if you visit both the Peace Park and Miyajima). Experience the fascinations and unique history of Hiroshima and Miyajima!
Email us now and let's get your trip to Japan started in style!
For interesting reading visit our Japan travel blog!
A selection of Kyoto-related blog entries by Ian Ropke, written for the Deep Kyoto blog site, can be found here.
Or follow us on Google+
Visit Your Japan Private Tours & Specialty Services's profile on Pinterest.