We save you time and make your time in Japan better from start to finish! Save time before you go and from the time you arrive . . . Contact Japan travel Japanese culture expert Ian Ropke (since 1992) today!!!
Planning international trips is a time intensive process and getting it right depends, in the end, on what you know and who . . . YJPT founder and owner, Ian Ropke, has been providing high level travel services to individuals, families, groups and corporations since 1992. I work very closely with my clients and generally all communication, even on the ground, is handled personally by me (email, FB messengers, Skype, Google Voice, wechat . . .). I design what you tell me to arrange or I advise the client towards the best options available.
MY GUIDANCE/SERVICES VS THE IMAGINATION OF A JAPANESE LICENSED GUIDE: My guidance is nearly always superior to what a licensed Japanese guide can do for you. AND JAPANESE TOUR GUIDES DO NOT PROVIDE THE RANGE OF TRAVEL SERVICES I DO . . .
Successful Japan travel with us is a process that involves both Ian and the client (you!). The guide executes the itineraries the client has approved. We also save all our clients time and put them into the very best places Japan has to offer with our self-guided or digitally-guide tour products (smartphone designed PDFs: bilingual perfection with historical sidebars for train or taxi or car/driver) . . . save you time. I am an expert in itinerary design and we have a superb local footprint in terms of travel services and experiences (curated by Ian). Save time and have a better time in Japan on your next trip by using just a little of what we offer . . . Imagine the way you want to travel and experience Japan and then tell us how we can make that a reality.
Private travel in Japan can be expensive if you have a guide at your side every day (all expenses during private tours including the guide's costs during the tour are paid by the client and are NOT included in the costs and payment section of this site.
I save you time, lots of time, and I can do things in Japanese, written and spoken, that can put you in places you can't imagine or places you read or heard about but have no clue where to begin . . . I know a lot and my clients profit from my knowledge . . .
Essentially, I can make your time in Japan better from start to finish. I provide detailed planning itinerary designs (that the client approves) including innovative options; off-the-beaten-track walking, hiking and picnic tours are a favorite as is vintage style. My goal is to ensure that your time in Japan is as easy, personalized and smart as you need it to be . . . I use FB messenger, gmail, google+, wechat, skype. I speak Japanese, English, German, Swedish, and Spanish in progress. I also work with Chinese Arabic and Farsi nationals in their language (thanx to Google Translate) initially when working out preliminary details (days guides are to be booked, restaurant reservations, car/driver arrangements, geisha/maiko, tickets . . .).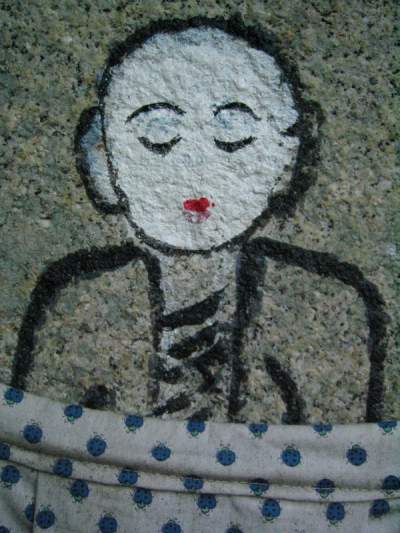 Travel services in and around Tokyo Kyoto and everywhere else in Japan
I offer deep personalized private travel services everywhere in Japan: the big islands and the small, the cities and the villages . . . I design personalized private guided tours carried out by great bilingual guides in English Mandarin Spanish. I have remotely or digitally guided clients with faxes, bilingual emails and now an expanding menu of super smart self-guided tours (or Digitally Guided Tours, as the guidance comes from what I put in the PDF formatted product you buy) to the Nagano Snow Monkeys, across the wilds of Hokkaido, into the shark infested waters off the Izu Peninsula, and along the Kumano Kodo pilgrimage route more than once. One of my wealthiest clients, a rich person from Dubai, traveled between Tokyo and Kyoto via Takayama and ending in Koyasan, 14 days, and was only with a guide for the evening with a geisha in Kyoto. During the other days he and his travel partner toured every day with a taxis and hired car/driver and on foot using public transportation (slumming it?) and I guided them via bilingual PDFs in the form of Self-guided or Digitally-guided tours (DGTs) every day including customized historical city safaris and high end restaurant advice and arrangements.

Most of my clients use a guide at least once in Tokyo and Kyoto for either a for a half day/night. I recommend this but a DGT can also be perfectly fine if a guide is not available. Interaction with a guide is very interesting for the things you can learn: the nuances of modern/contemporary Japanese life and practical things about ticket machines and the transportation system. All of my clients use my DGTs
Self-guided Tours | Digitally-guided Tours | Remote guidance
Digital guidance in PDF format (Yen 15,000 for an 8-hour period; Yen 7,000 for less than 4 hours) accounts for about 25% of my business/work. My trademarked smart Digitally-guided Tours (DGTs) can make travelling in Japan for the first time or the 10th time better and easier for sure. These personalized, digitally delivered itineraries, designed by me, will make your day anywhere in Japan better. DGTs save you time and improve the quality of your travel time on the ground in Japan from start to finish. Even better, a DGT gives you almost everything a guided tour with a Japanese guide does but at 1/3 of the price.

We have an amazing menu of things you can do with a DGT: 1) Standard routes with tranquil off-the-beaten track detours and beyond the crowd strategies in high season; 2) Personalized urban safaris and countryside hiking; 3) Foodie tasting, buying and cooking class days (or half days); 4) Handicraft/antique/art and other shopping routes (mornings, afternoons or all day; 5) Secret spot early morning picnics and amazing night walks.

With a DGT you get detailed guidance, chosen by you and then crafted or designed by me, for where when how and what in clear international English. DGTs are PDFs and they are in your smartphone (downloaded) so you don't need the internet. A DGT generally includes historical information about the places you will visit, easy-to-follow walking maps, E/J language blocks for taxi or bus drivers and for buying subway/train/boat ticket fast and easy! Simply show the related Japanese text block to a nearby Japanese stranger and get fast service and guidance for what you need.
GT AND DGT PRICES: GTs: Guided tours or GTs with a Japanese guide (itinerary planning by Ian R.):
Yen 45,000/8-hour day; Yen 36,000/6-hour day, Yen 31,000/4-hour day; these prices are per group (up to 6 persons; add 10% for each additional person) and do not include transportation expenses or lunch or temple/shrine/attraction entrance fees.
DGTs: Digitally-guided tours (about 25% of our private travel business work):
Yen 7,000/group up to 10pax for 2-4 hours; Yen 15,000/group up2 10pax for 4-8 hours. Including lunch reservations where and where relevant.

For both our GTs and DGTs in Tokyo and Kyoto and day-trip distance surroundings, we favor mixing well-known attractions with less-known high-value locations and backstreet surprises. We also love designing quality shopping/art & craft streets/spots (as eye candy and as a shopping experience) days, and we have a deep menu of off-the-beaten track safaris and secret spots: hiking & bathing, spiritual journeys, interviews & cultural encounters.All of our customized itineraries take into account timing (sunrise/sunset/best times to avoid crowds). Kyoto receives 10 million Japanese tourists in April and then 10 million more in November: We specialize in avoiding crowds and maximizing the overall experience. We offer these services all over Japan.

Ian Ropke | YJPT Founder & Owner Ian Ropke has worked in the Japan private travel industry for more than 25 years and is also an expert in global tourism including community tourism. He served as the Editor-in-Chief of the Kyoto Visitor's Guide from 1994 to 2009 and is the author of Historical Dictionary of Osaka and Kyoto (available on Amazon).

Get your trip started today! Call us on Japan +81-5534-4372 (a Skype #) or San Francisco +1-415-230-0579 (a Skype #) or gmail us @ yourjapanprivatetours . Let me know how I can make your trip to Japan relaxing and more interesting from start to finish.
Tokyo Hakone Lake Kawaguchi Kamakura Mount Fuji Izu Peninsula private tours and self-guided tours in English Chinese Spanish Arabic Farsi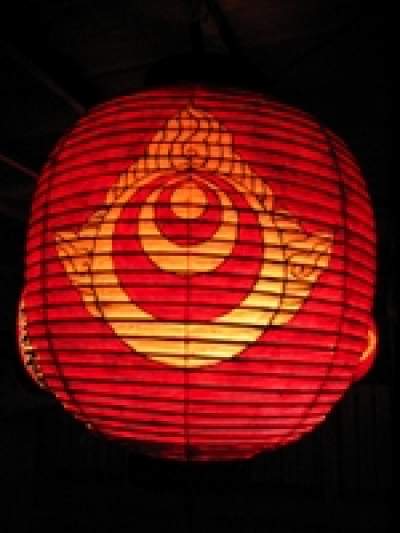 Our personalized itineraries include Tokyo's finest attractions: from the very traditional to the supremely modern; guided tours available in English Chinese and Spanish. Beyond the world's biggest fish market and the forest of high buildings where Godzilla lurks from dusk to dawn, lie the fascinations of the Japanese countryside. Kamakura is highly recommended for the origins of Zen culture/bicycling/walking serious to casual strolling; Hakone is the best for viewing Mount Fuji combined with world-class museums and onsen hot spring bathing (the Lake Kawaguchiko area is pretty ugly and full of outlet shopping and fast food; much better if you use a car/driver but still Hakone is the best); and the rugged Izu Peninsula for old villages and luxurious hot spring resorts. Or you could spend the night on a sacred mountain, less than 2 hours from Tokyo, immersed in Shinto rituals. Looking for a truly traditional setting to experience Japanese tea ceremony? We know just the place!
Kyoto private tours and self-guided tours in English Chinese and Spanish
Our private and self-guided tours of Kyoto offer the visitor some of the most exotic scenes in the world. This is especially true if you like to get off the beaten track. We do! Kyoto receives nearly 52 million visitors each year (97% Japanese) and the city can be extremely crowded in high season. We take this into account and try to design our itineraries to avoid congestion where ever possible. In general, our most popular Kyoto private tours and self-guided tour (full and half day) feature well-known sights and, wherever possible, a rich texture of backstreet, off-the-beaten track scenes (many of which you will not find in guide books). Similar tours of Nara are also available. Popular Kyoto tour itinerary examples. Let us know how we can make your time in the Old Capital of Japan perfect from start to finish!
Find more of Ian's blog entries on the superbly information rich and overall excellent JapanVisitor website: here.

To read The Mad Traveler, Kevin Revolinsky, interview Ian on tour in Kyoto in July 2011 follow this link. Kevin is an accomplished travel writer with 15 books listed on Amazon and he continues to ply the world for travel gems year round. Search for him on Amazon or visit his website: TheMadTraveler.com . . . Thank you!!! Kevin . . .
For more interesting reading visit our Japan travel blog (wordpress)!

A growing selection of Kyoto-related blog entries by Ian Ropke, written for the Deep Kyoto blog site, can be found here.
Or follow us on Google+

We are also on Pinterest and still trying to figure it out!

Finally, we can be found on LinkedIn at this link . . .