YJPT: Save time, go anywhere & have more fun for less $$$
Private guided and/or digitally guided tours & experiences anywhere in Japan. Customized itineraries designed by experts & OKed by you. Fast, reliable, and less $$$. Call us in Kyoto or Los Angeles today!
Planning international trips is a time-intensive process and getting it right depends, in the end, on what you know and who. Your Japan Private Tours (YJPT) founder and owner, Ian Ropke, has been providing high-level travel services to individuals, families, groups and corporations since 1992. We regularly work with clients in California, New York, Singapore, Malaysia, Indonesia, Australia the Middle East and Latin America . . .
"I work closely with my clients and generally all communication, even on the ground, is handled personally by me (email, FB messengers, Skype, Google Voice, wechat…). I design day / night / extended tours that clients ask for or I advise them on the best options available." — Ian Ropke
Get superior guidance
"My guidance is nearly always superior to what a licensed Japanese guide can do for you, and Japanese tour guides do not provide the range of travel services that I do. Our prices are about 25 percent lower than most Japanese travel agencies and competitive with everyone else! Get a quote and decide for yourself . . ."
Successful Japan travel with us is a process that involves both Ian and the client (you!). The guide executes the itineraries the client has approved. We also save all our clients time and put them into the very best places Japan has to offer with our self-guided or digitally-guide tour products (smartphone designed PDFs: bilingual perfection with historical sidebars for train or taxi or car/driver)… save you time. I am an expert in itinerary design and we have a superb local footprint in terms of travel services and experiences (curated by Ian). Save time and have a better time in Japan on your next trip by using just a little of what we offer… Imagine the way you want to travel and experience Japan and then tell us how we can make that a reality.
Private travel in Japan can be expensive if you have a guide at your side every day (all expenses during private tours including the guide's costs during the tour are paid by the client and are NOT included in the costs and payment section of this site.
"I save you time, lots of time, and I can do things in Japanese, written and spoken, that can put you in places you can't imagine or places you read or heard about but have no clue where to begin… I know a lot and my clients profit from my knowledge…"
Essentially, I can make your time in Japan better from start to finish. I provide detailed planning itinerary designs (that the client approves) including innovative options; off-the-beaten-track walking, hiking and picnic tours are a favorite as is vintage style. My goal is to ensure that your time in Japan is as easy, personalized and smart as you need it to be… I use FB messenger, gmail, google+, wechat, skype. I also provide guide services and itinerary advice to Spanish, Russian, Chinese, Arabic and Japanese literate clients (thanx to Google Translate).
Tokyo area Private Guided Tour Highlights & Suggestions
Old/New Tokyo Full Day Tour: fish market, imperial garden, Asakusa temple old town with traditional lunch, shrine/temple off-the-beaten-track wander, ending with Aoyama Omotesando Harajuku Meiji Jingu modern amazings…).
Hakone Old/New Tour: Mount Fuji reflected in a lake, tea ceremony ceramics museum, contemporary museum estates, many stone Buddha statues from the 13th century, places visited by Mark Twain, John Lennon and Charlie Chaplin.
Kamakura Amazing Gems Tour: My curated easy day-trip seaside Kamakura tour is very popular: early Zen culture, first Shogun dynasty (12th century), mysterious Shinto shrines, a bamboo garden forest, the 2nd biggest bronze Buddha in Asia (12th cent.); lunch in a garden estate with views of Mount Fuji on a clear day.
Izu Peninsula Countryside Wonder Wander: The Izu Peninsula, a relaxing 30-min Shinkansen bullet train ride from Tokyo Sta, offers rugged coastline scenic drives, worn, tranquil countryside hikes (2-4 hours), incredible temple and shrine settings.
Shinto Ways & Stays: A day of experiencing the animistic sophistication of Japan's powerful and mysterious Shinto religion in the city and beyond (day trips to sacred highly focused Shinto sites).
4 Tokyo Gardens & Personalized Shopping Combination Tour: Tokyo has an incredible range of 17th century gardens and former samurai estates. These have been selected for this tour to dovetail with high value contemporary shopping and/or edgy hipster neighborhoods.
Tokyo Foodie Food Market Day and/or Night Urban Safari: Japan gets top top grades for food old and new and I love designing days and nights of 1920s old lively veg and meat market zones combined with street food where ever possible, mochi green tea and secret spot high-value luxury stops…
Old/New Ginza (stationery emporium/museum, luxury shops) Imperial Palace Historical Tour: Imperial Hotel, book seller district, luxury cafe garden complex, lunch, followed by a 3-hour stroll from Japan's very famous 47-Samurai Temple to an amazing Tea Ceremony Bonsai Wonderworld Old/Mod Perfect Spot.
Our most popular Kyoto zone tour itineraries for guided and digitally guided tours
I have an almost endless range of itineraries for Kyoto and day trips through the area around it. Kyoto entertains (often just for the day, but all the same) 50 million Japanese visitors a year and then another 2-3 million foreign tourists every year! Many of my day tour itineraries for Kyoto City are made to avoid crowds and still see the best the city has to offer, often with interesting side area explorations around high-value locations such as Arashiyama, the Golden or Silver Pavilion or the Path of Philosophy. During a stay in Kyoto many international tourists / travelers visit Nara for the day and bullet train to Hiroshima and back. For those with more time the options are nearly endless.
The Jewels of Kyoto's East Side: My most popular tour takes you along the Higashiyama east side of Kyoto using backstreet lanes and includes the Silver Pavilion, Nanzenji Temple, Chion Temple, Kiyomizu Temple, and in between little hidden Shinto shrines, high end pilgrimage route and craft/gift shopping districts.
The Fascinations of Northwest and West Kyoto: 9:00-17:00: This fascinating stroll and mostly public overground tram route leads from an exquisite 15th century Zen complex to a large 9th century shrine and a tea break in 400-year-plus outdoor shop setting followed by an optional stop at the Golden Pavilion (Kinkaku-ji) followed by a 3-hour section including lunch on the west side of the city (Arashiyama/Saga district); here, you will stroll through a beautiful bamboo forest, visit famous temple gardens, see thatch roofed farm houses and walk through very old residential and shopping areas. This tour can be configured to include traditional shopping (antiques, textiles) at the end of the day.
Nara Park Perfections After Horyuji Buddhist Beginnings: 9:00-17:00: Nara is 30-min rid from Kyoto on a super-fast private train or 45-min. away for those carrying a Japan Rail Pass; this tour usually begins with a visit to the oldest wooden buildings in the world at Horyu-ji Temple (Japan's first large Buddhist temple/monastery), including the temple's excellent museum; you would then finish the day in the timeless environs of Nara Park home to over 1,400 years of temple and shrine culture and herds of deer; highlights include Kofukuji Temple, Todaiji Temple, Kasuga Grand Shrine at sunset, and Old Nara Town.
Miyako Shopping Craft Safaris: Too many options to list; please inquire.
The Northern Edge of Kyoto Moss Garden Countryside Tours: This special multi-faceted 4-6 hour tour across the northern edge of Kyoto includes: pristine rice field countryside villages, 9th century temples and vegetable/craft/foodie shopping experiences ending with a hike through the hills and an onsen hotspring break and then there is more… great day if all you want is to get away….
Mount Hiei Esoteric Buddhism Adventure Tour: Mount Hiei stands directly NE of downtown Kyoto and functions to guard the city. Enrakuji Temple (late 9th century) on the peak of Mount Hiei is the temple that influenced Kyoto between the 9th and 12th centuries: temples of incredible importance and value in a huge forested temple mountain setting; monkeys; art; great views of Kyoto and Lake Biwa to the east, Japan's biggest freshwater lake.
Fushimi Inari Grand Shrine & Gion Night Walk: Enter the vast sacred precinct of this world famous shrine via a secret back forest walk and then through tunnels of orange torii gates, past amazing stonework and countless votive shrines to a spectacular view of the city way down below; the tour ends with a two-hour back lane stroll through the exotic geisha/maiko worlds of the Gion district.
Off-the-beaten track Kyoto Secret Spot Picnic Mornings, full day and half day tours: An eclectic selection of top-value areas/locations not mentioned in most guide books; old, living neighborhoods, serene scenes that offer the quintessential Japan experiences we all hope for; secret spots; stunning gardens and views over the city; despite the off-the-beaten track nature of this tour you will never be very far from the city's most famous areas and you will not waste time getting from zone to zone; lots of strolling; lots of serendipitous exploration and relaxation. Please inquire.
Off-the-beaten track Kyoto Secret Spot Morning Picnics and half day/ full day tours: 9:00-17:00: An eclectic selection of top-value areas/locations not mentioned in most guide books; old, living neighborhoods, serene scenes that offer the quintessential Japan experiences we all hope for; secret spots; stunning gardens and views over the city; despite the off-the-beaten track nature of this tour you will never be very far from the city's most famous areas and you will not waste time getting from zone to zone; lots of strolling; lots of serendipitous exploration and relaxation.
Japan-wide Off-the-beaten-track Digitally Guided Tours & Guided Tours (select destinations)
Our off-the-beaten-track tours, nearly always self-guided, can put you in some pretty amazing places. There are so many great destinations in and around Tokyo, Takeyama, Kyoto, Osaka and Hiroshima. If you have already been to Japan before or have something really special in mind then you have come to the right place. Contact YJPT today and let us know how we can make your trip to Japan really special.
Kyoto Peak Season Realities:Kyoto gets over 50 million visitors a year, 98% domestic tourists, and this means that peak season can be a bit of challenge. Most high-value venues are over-crowded and using a bus / train / taxi is often just not a good idea. We have special "gem" off-the-beaten-track tours designed for these situations. These spots are not far, quiet, and very beautiful. And you have them, more or less, all to yourself! We offer 5 self-guided gem tour itineraries in and around Kyoto and another 5 or so in Tokyo. These destinations are special and you won't find them in most guide books. And they are just around the corner and easy to get to with our PDF-format Japanese/English guidance. Please inquire.
We love guiding people out of the cities to the wonders of countryside Japan where natural attractions abound in traditional settings amid lush mountains or along spectacular coastlines. In recent years, we have "guided" clients to the Tango Peninsula, the Izu Peninsula, along the Kumano Kodo pilgrimage route, and to the exotic edges of Okinawa and Hokkaido. In 2005 we guided a father and son from one end of Japan to the other including scuba diving stops, hikes in isolated national parks and interludes at unheard of hot spring towns. They had a fantastic time and did it all with just a little help from us. Let us do the same for your next Japan trip.
A self-guided or digitally guided tour is basically a private tour without the tour guide. You can even find the term on Wikipedia.
Our self-guided tour options are ideal for travelers who want to be flexible and completely independent and for those who wish to really get off the beaten track. Many of our clients have used this service to travel to exotic areas of Japan for weeks at a time. These PDFs include everything you will need to get to your desired location in Japanese and English (simply point at the Japanese text to communicate clearly). This includes accurate train information (departure and arrival times, platform numbers, ticket costs, etc.). If the itinerary is for an overnight destination then ryokan/hotel reservation information is included in both languages. Our clients frequently use this service to travel by taxi all over Kyoto or Tokyo with non-English speaking drivers. Large groups use this service to hire tour buses and guide the driver through itineraries of their choice
Travel services in and around Tokyo, Kyoto and everywhere else in Japan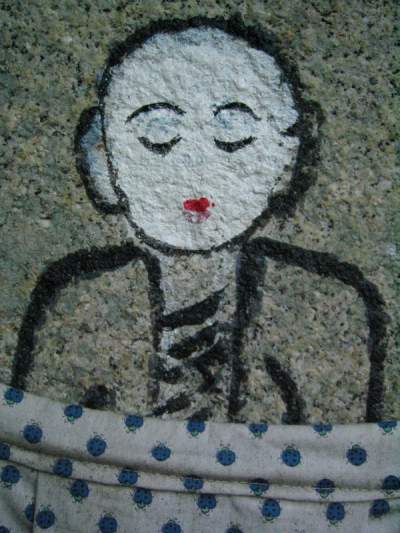 I offer deep personalized private travel services anywhere in Japan: the big islands and the small, the cities and the villages… I design personalized private guided tours led by friendly bilingual guides in English, Chinese and Spanish (for other languages please enquire). I have remotely or digitally guided clients with faxes, bilingual emails and now with an expanding menu of super smart digitally guided tours (the guidance comes from what I put in the PDF formatted product you buy) to the Nagano Snow Monkeys, across the wilds of Hokkaido, into the shark-infested waters off the Izu Peninsula, and along the Kumano Kodo pilgrimage route more than once. One of my wealthiest clients, a rich person from Dubai, traveled between Tokyo and Kyoto via Takayama and ending in Koyasan, 14 days, and was only with a guide for the evening with a geisha in Kyoto. During the other days he and his travel partner toured every day with a taxis and hired car/driver and on foot using public transportation (slumming it?) and I guided them via bilingual PDFs in the form of Self-guided or Digitally-guided tours (DGTs) every day including customized historical city safaris and high end restaurant advice and arrangements.
Most of my clients use a guide at least once in Tokyo and Kyoto for either a for a half day/night. I recommend this but a DGT can also be perfectly fine if a guide is not available. Interaction with a guide is very interesting for the things you can learn: the nuances of modern/contemporary Japanese life and practical things about ticket machines and the transportation system. All of my clients use my DGTs (they represent about 25% of our overall business!
YJPT Founder & Owner Ian Ropke has worked in the Japan private travel industry for more than 25 years and is also an expert in global tourism including community tourism. He served as the Editor-in-Chief of the Kyoto Visitor's Guide from 1994 to 2009 and is the author of Historical Dictionary of Osaka and Kyoto (available on Amazon). He is also founder and chief development officer at tripGaea Inc, headquartered in Silicon Beach, Los Angeles . . .
Get your trip started today! Call us on Japan +81-5534-4372 (a Skype #) or San Francisco +1-415-230-0579 (a Skype #) or gmail us @ yourjapanprivatetours. Let me know how I can make your trip to Japan relaxing and more interesting from start to finish.