Japan private tours: Personalized guided & self guided independent tours and travel services anywhere in Japan!
Our customized Japan private guided tours--city tours, day trips, mixed old-new culture tours, and special interst tours--save you time every time, improve the quality of your trip, and make your trip easier. Our local guides follow the expert itinerary designs for who you are and how you travel. The options are all yours!
For less money (70% less) and independent self guided days, weeks, and nights in and around Tokyo, Kyoto, Osaka and anywhere else in Japan (anywhere!), our self guided independent tours offer great value, flexibility and precision. Why waste time when you're in Japan to enjoy yourself? These unique self guided independent tour scripts (bilingual) are delivered as a smartphone PDF email attachment (no need for wifi!). Smart, simple & convenient!
Click on Hello! or blue below to get your trip started today!
Follow these links to find the best tours in Tokyo, Osaka, Kyoto and the rest of Japan. Tokyo highlight tours: the best of the old & the new and night tours too. Popular day trips & tours from Tokyo: Custom day tours and day trips to Mount Fuji | Lake Kawaguchi | Hakone, Kamakura and Nikko. Osaka highlight tours: fresh fish & food markets, modern shopping, amazing night life. Day trips & local tours from Osaka: There are many amazing places an hour from Osaka including Nara, Kyoto, Kobe, Himeji | Kurashiki, and Koyasan. Kyoto highlight tours: walking tours, handicraft tours, garden tours and much much more. Day trips & tours from Kyoto: Custom day trips from Kyoto include the older Imperial capital of Nara, Shiga and the Miho Museum, Himeji | Kurashiki, the Tango Peninsula, and Hiroshima. Our off-the-beaten-track tours of Japan are also very popular! All our tours, no matter where you go, can be tailored to your specific interests.
We design and facilitate guided tours (and self guided independent tours ) and travel services all over Japan: Honshu Island (the Golden Route), Kyushu Island (hot springs, mountain villages, ceramics, coastal wonders), Hokkaido Island (Japan's Canada and great skiing and seafood!), Shikoku Island (for spiritual journeys and prisitine nature and amazing seaside rice terraces), and the Islands of Okinawa (for great beaches, scuba diving and snorkelling, and another culture actually).
Our unique and popular off-the-beaten-track self-guided independent tours anywhere in Japan offer incredible value. Everything from cross country tours to special day trips from major centers (Tokyo, Kyoto, Osaka). These unique trips can include: 1. Lunch & dinner advice. 2. Walking instructions. 3. Maps. 4. English-Japanese instructions for taxi drivers and buying train, bus or subway tickets on the go. 5. Exact train & bus departure, arrival and platform information. Beyond Tokyo & Kyoto we can make your journey easier, more fun, and less expensive. We provide all the following itinerary designs anywhere in Japan: 1. Art | culture destinations. 2. Nature | hiking adventures. 3. Spiritual journeys to the heart of Japanese Buddhism and Shinto. 4. Off-the-beaten-track destinations like the stunning Izu Peninsula, the Tango Peninsula, and high-value attractions on the islands of Kyushu, Hokkaido, Shikoku and Okinawa. And some high-value places are closer than you think: 1. Day trips from Tokyo (to Kamakura, Hakone | Mount Fuji and Nikko. 2. Day trips from Osaka. 3. Day trips from Kyoto.
We specialize in private travel anywhere in Japan (guided tours or self guided independent tours) for individual travelers, families, small groups and business travelers. We regularly work with clients from the USA, Canada, Singapore, Malaysia, Australia, and Latin America. Nearly everyone, but not all, travels from Tokyo on the Golden Route to Kyoto with optional stop overs on the way at Hakone | Mount Fuji, Takayama | Shirakawa and Kanazawa | Noto Peninsula.
We also work with clients who have special needs and interests: wheelchair users, strict vegetarians, VIPs, LGBT, Bleisure travelers, groups coming to Japan for conferences and special events, and international travel agents (representing cruise ship clients and travelers looking for personal service in Japan). And we provide deep, expert planning for weddings, conferences, business trips and special events. We also work regularly with business travelers interested in innovative Bleisure tours & day trips from Japan's major centers. Our Bleisure day tours feature spiritual retreats, deep private hot spring evenings and stunning nature walking itineraries. No matter who you are, we save you time and improve the quality of your time in Japan from start to finish! For gourmet and street food foodies, our restaurant reservation service (with taxi access PDF) and other self guided independent travel services can really make a difference. Again: convenient and time saving every time!
Our expert itineraries can include everything from off-the-beaten-track city districts, people watching, craft, art and specialty shopping, to theater culture, Japanese gourmet experiences & street food, gardens & nature, manga & anime. The choices are all yours! Click on Hello! or blue below for free advice today!
Your Japan Private Tours: How to save time and have a better time with or without a guide!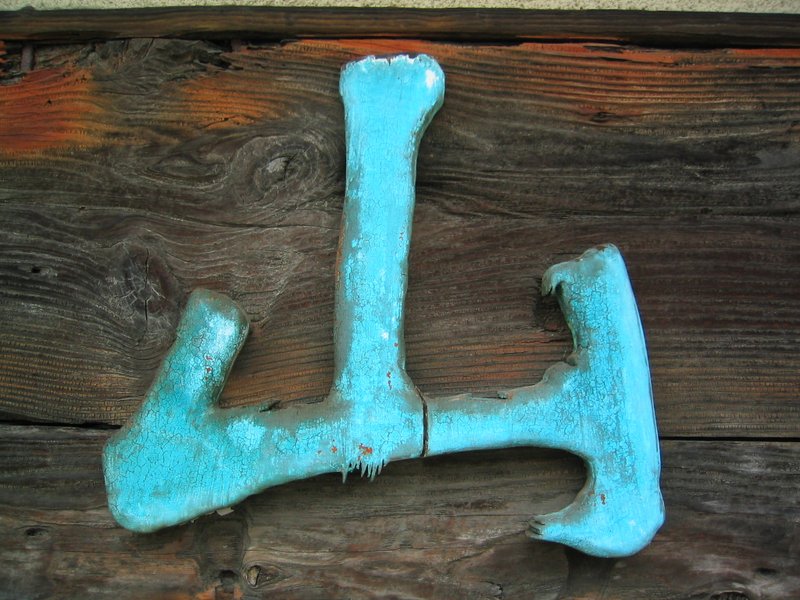 Our guided escorted Japan tours -- one day or many days -- are focused on saving time, seeing the high-value attractions, catered to your preferences. In peak Kyoto high season (April and November) we highly recommend walking a lot and using subways and trains to get across town. All of our guided tours, tour itineraries, and Japan travel adventures can also be self-guided independent tours, giving you or your small group the confidence to go anywhere without a guide. Click on Hello! or blue below to get your questions answered today!
We specialize in Japan private tours that can begin very early in the morning (2-hour Morning Picnics; so you have the place to yourself; usually self-guided; please inquire) and really creative 4-hour guided night tours that introduce tourists and visitors to the interesting (family safe) after dark worlds of Tokyo (Roppongi, Shinjuku, street food, shrines, modern art and stunning night views) and Kyoto (Fushimi Inari Grand Shrine and Gion). The early morning picnics are especially designed for Kyoto, as the city is so busy in the daytime (10 million Japanese tourists come to Kyoto in April and November!). Have Japan all to yourself: use our unique itinerary designs to experience Japan the way you want!
Our private guides are knowledgeable, friendly, flexible and trained to follow the final itinerary approved by you and your family or group. Local bilingual guides add value to your trip through their personal insights and interesting cultural knowledge. They are also great introductory teachers and can teach you important logistical information (how to use the ticket machines and the almost-perfect Japan public transportation system) and answer any burning questions you may have.
Please enquire for other day trips and other themes of interest (handicrafts, tea ceremony, old street markets and affordable and not so affordable luxury settings). We love to help our clients experience the Japan they have been dreaming of . . . Click on Hello! or blue below to get started today!
Remember, if you don't want to be with a local tour guide every day or just want to save money but still be in control, then don't forget our very popular self-guided independent or digital tours. Self-guided tours, ideal for independent travelers of any kind, are all customized to your individual or group needs and designed for good time flow, flexibility, and ease of travel. Self guided tours are a great way to see and experience Tokyo or Mount Fuji or Kamakura or Nara on your own. They are also great for traveling to remote areas of Japan. With these smart, compact PDFs (downloaded to your smartphone), complete with maps, historical and cultural summaries, you can see and do a lot on a flexible tour schedule, and save between 58% and 76% compared with our private guided day and city tour rates. And don't forget our full range of self guided independent travel services, including accommodation bookings, restaurant and ticket reservations, airport transfers, and Digital A to B transfers (from anywhere to anywhere).
Click on Hello! or blue below for free advice today!
Interesting & useful Japan travel reading and planning info
Japan is another planet and for a smooth and relaxing trip from start to finish you need to secure the basics: 1. A smart itinerary flow & design for who you are. 2. Accomodation (good location and peak season Kyoto). 3. Transportation (JR Rail Pass: yes or no?). This page explains these points and more in detail: Japan private travel planning, logistics and reading section. Please also see our FAQs section to learn about guided tours (pick up, expenses, tipping), self guided tours & services, and more.
FAQs, client testimonials, booking process, our tour guides, cancellation policy, contact us
Your Japan Private Tours in the press
Your Japan Private Tours social media links